Essie Nail Polish 771 Size Matters NEW Cocktail Bling 2011 Collection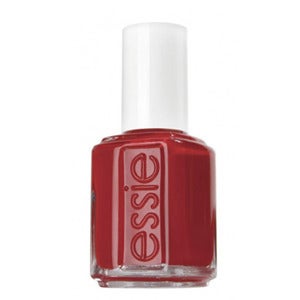 Essie Nail Polish 771 Size Matters NEW Cocktail Bling 2011 Collection
$

5.49
Essie Size Matters
Essie Winter 2011 Collection Cocktail Bling celebrates the brilliance of gems often worn at decadent holiday parties and brings the same sparkle to your fingertips to get you in the spirit of the season.
Cocktail Bling 2011 consist of Size Matters is a dark red cream, Bobbing for Baubles is a rich deep navy, School of Hard Rocks is a muted forest green, Cocktail Bling is a creamy gray with blue undertones, Bangle Jangle a lilac, and Brooch the Subject a mannequin nude.
Color: A blue-tone red cream
Made in U.S.A.
Bottle Size: 15 ML
Please note: we have tried to accurately display the colors of products, the actual colors you see will depend on your monitor and are for reference only.