OPI Nail Polish P13 Skull & Glossbones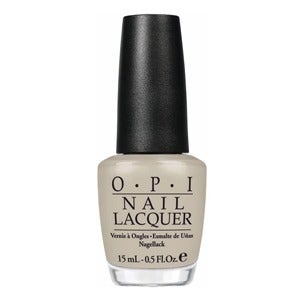 OPI Nail Polish P13 Skull & Glossbones
$

6.49
OPI Skull & Glossbones
OPI Skull and Glossbones is part of their current movie-themed capsule collection for the Pirates of the Carribean film, On Stranger Tides.
A delicate sage-tinted grey without any shimmers or pearls, Skull and Glossbones is perfect for fairbears who find stark greys difficult to wear. Clean and soft pale grey.
As well as a tough formula that provides a long lasting manicure, O.P.I colors cover the complete spectrum - from vivid to subtle, ultra-modern to classic! Lasting up to a week, Nail Lacquer lets you get the most out of your nails!
OPI Nail Lacquers incorporate an exclusive pro-wide brush, making application to the nail easier and smoother!
Made in U.S.A.
Bottle Size: 15 ML
Please note: we have tried to accurately display the colors of products, the actual colors you see will depend on your monitor and are for reference only.